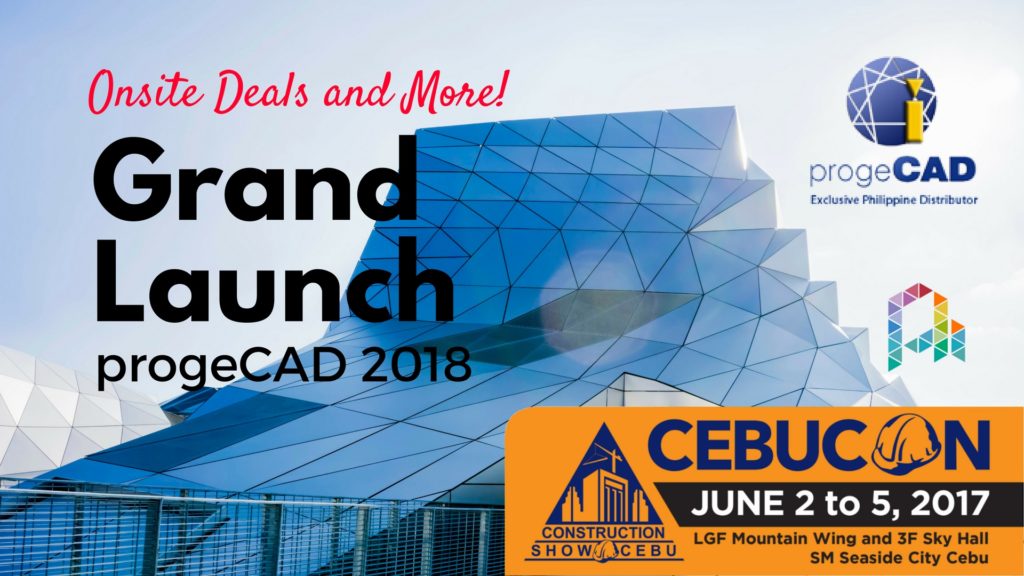 progeCAD 2018 Professional Set to Formally Launch in Cebu Con 2017
It is the first time for Architechnologies to join Cebu Construction Show, one of the premier construction shows south of the Philippines.
"The Cebu Construction Show, CebuCon. With its 25th year celebration is a very good venue to launch the latest offering of progesoft, the progeCAD 2018 Professional.  It is our belief that there are still a lot of companies that need the benefit of an affordable but reliable CAD package. We view that Cebu Con also carries that conviction of sincerely serving the AEC Industry because of their post exhibit relations with their business partners, and with this partnership we know that we are tapping to potentials and networks unreachable to us here in Architechnologies Inc." -Ar.Dennis S. Mayo, Architechnologies Technical Director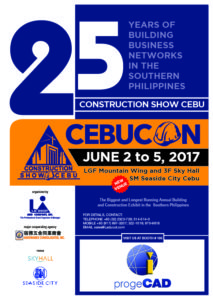 We invite everyone to drop by booth 106 at the Skyhall on the 3rd Floor of SM Seaside on June 2-5, 2017. There will be onsite deals and more. So come visit us!