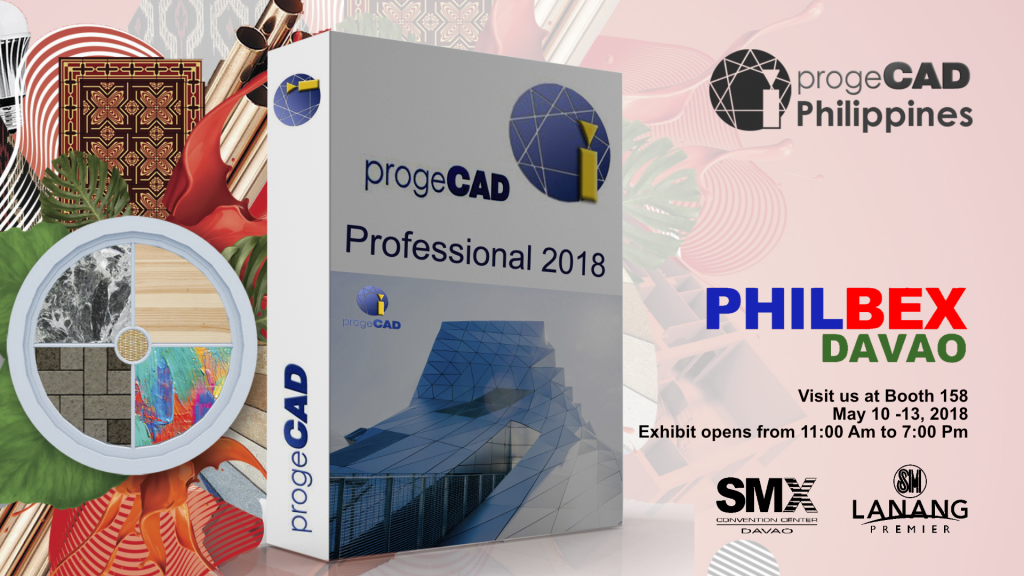 Architechnologies joins PhilBex 2018 in Davao
Representing progeCAD Philippines, Architechnologies will be coming to Davao City, the Durian capital of the Philippines.
We shall be introducing progeCAD, the best value AutoCAD alternative to the South of the country at PhilBex 2018, in SMX Davao at SM Lanang.
Exciting prizes, freebies and hard to beat on-site deals await those who will be dropping by and visit Booth 158. Exhibit runs from 11:00AM to 7:00PM from May 10-13, 2018.
More information can be found here.