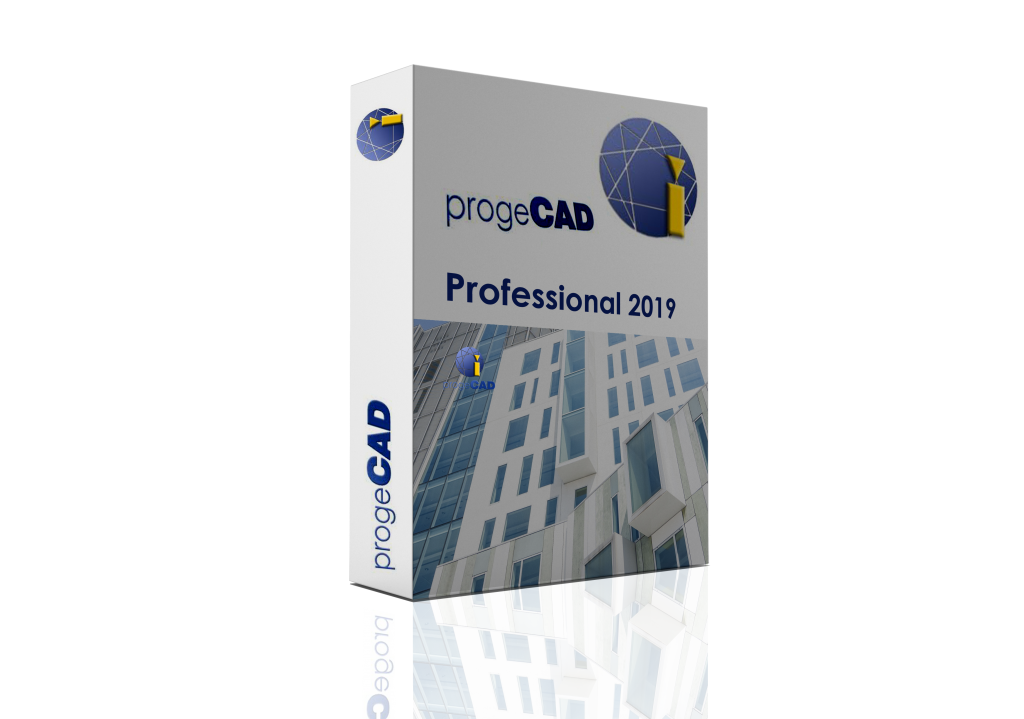 The New progeCAD 2019 Professional
The BEST AutoCAD Alternative in the market today! 
Architechnologies Inc. is the exclusive distributorship in the Philippines since 2010, with partners and reseller all over the country.
Countless schools and companies have benefited the powerful and cost effective software that is progeCAD. We continue to strive to provide the Philippine market a product for sustainable business for the AEC and generally creative industry.
Latest Features
THE LATEST PROGECAD 2019 PROFESSIONAL FEATURES
DWG 2019 support


Support for *.DWG from 2.5 to 2019 versions
Windows RIBBON-style user interface
Now progeCAD supports both common Menu interfaces: the Classic one based on the standard toolbar and the new up-to-date Ribbon-based menu as of Microsoft Office® or AutoCAD®
Ribbons use tabs to expose different sets of controls, eliminating the need for many parallel toolbars. Customizable through CUI Files.
64 Bit and Multicore support
progeCAD 2017 evolves to offer native 64-bit and multi-core support with improved memory management.  Handling of large drawing files gets much more efficient on 64-bit machines, while performance when opening or regenerating progeCAD drawing files has been  enhanced by  1.5 – 3 times on multi-core computers.
PointCloud Import
Import and display PCG or ISD data files from 3D laser scanners. Point Clouds can serve a wide range of purposes, including creation of 3D CAD models out of manufactured products, for metrology/quality inspection, and in a multitude of visualization, animation, rendering and mass customization applications.
Table Styles
To create and easily format Tables in drawings. A table style enables to specify different cell styles for each row allowing to display different justification and appearance for text and gridlines. Tables are formatted according to their styles and you can apply to individual cells, rows,or columns your formatting overriding the formatting that comes from the table style.
New Commands
XOPEN, XPLODE, POLYSOLID, POINTCLOUDATTACH, BCOUNT, LAYERWALK, SELECTSIMILAR, ALIGNSPACE
VPSYNC
DWG Converter
DWG Converter is a new tool introduced to facilitate the files interchange with other DWG/DXF/DNG-based CAD software. Allows to easily convert drawings between different DWG,DXF,DGN versions.
DWF/DWFx Converter
converts DWF and DWFx files to fully editable drawings in the following file formats: DWG, DXF, DAE, DGN, 3DS
Improved files interchange and DWG compatibility

Import Collada (.dae files)
Improved support for DGN overlays, Civil3D, ADT, and mechanical object enablers
Improved Open .dgn files by converting them into .dwg files
New Advanced Polyline Grips
Stretch, add vertex and convert the segment into arc
Dynamic blocks improved grips
Extended support for Dynamic Blocks editing options
Print to DWF/DWFx files
Export drawings to the standard DWF and DWFx formats using PC3 printers
Attach compressed raster images
MrSID MG4 compressed raster images supported

Support for RGB and index color value
All color-related system variables support RGB and index color value

.NET API
.NET API with user drawing interaction support (AutoCAD® compatible)
Reasons to Buy
REASONS TO BUY PROGECAD:
Save money! Costs a fraction of AutoCAD® LT
No learning curve! Nothing to learn if you are AutoCAD® users
Works natively with DWG! Fully compatible with AutoCAD® without conversion
PDF and DWF to DWG conversion included
Convert your old paper draughts into CAD!
Create architectural layouts in a flash with theparametric plug-in
Export to Google Earth®!
Work with the included  huge blocks librariesand manage your own symbols
Keep the CAD up-to-date for a low price. You decide when to upgrade
Work with a reliable partner with a worldwide presence.
Licensing Options
progeCAD LICENSING OPTIONS

progeCAD Professional is available with different perpetual licensing solutions:
SL – Single license
a licensing solution for one user which allows to keep the software on a desktop and laptop for more flexibility.
NLM – Network Licenses
can be installed on unlimited PCs in the net and used at the same time by several users according to the purchased licenses (1 NLM=1 concurrent user). The number of network floating licenses determines how many users can work with the product concurrently, so in accordance with this the necessary number of licenses should be acquired. License Take-Away: NLM licenses can be temporarily moved on a laptop or a remote PC to be used offline. Max flexibility! How it works
Corporate One Site – Site License
Unlimited users under the company name within one unique company location or  production unit
Corporate Country – Nation-Wide License
Unlimited users under the company name within the same country.
Architechnologies prides itself with providing the best service and price to our clients. Let us help you find the best solution for your software needs!