The all-in-one digital sculpting solution Designed for the pursuit of art.
ZBrush Overview
ZBrush is a digital sculpting and painting program that has revolutionized the 3D industry with its powerful features and intuitive workflows. Built within an elegant interface, ZBrush offers the world's most advanced tools for today's digital artists. With an arsenal of features that have been developed with usability in mind, ZBrush creates a user experience that feels incredibly natural while simultaneously inspiring the artist within. With the ability to sculpt up to a billion polygons, ZBrush allows you to create limited only by your imagination.
Designed around a principle of circularity, the menus in ZBrush work together in a non-linear and mode-free method. This facilitates the interaction of 3D models, 2D images and 2.5D Pixols in new and unique ways.
ZBrush gives you all of the tools needed to quickly sketch out a 2D or 3D concept and then take that idea all the way to completion. You can create realistic renders directly in ZBrush with lighting and atmospheric effects. With the many powerful export options, you can easily prepare your model for 3D printing or use within any other digital application.
Because ZBrush users are enabled by its powerful software processing, you can sculpt and paint with millions of polygons with out having to worry about purchasing expensive graphics cards. It is for this reason why ZBrush is used by everyone from art enthusiast to major film and games studios.
Leave technical hurdles and steep learning curves behind, as you sculpt and paint with familiar brushes and tools.

Ideas Born in Clay.
ZBrush is the 3D industry's standard digital sculpting application. Use customizable brushes to shape, texture, and paint virtual clay, while getting instant feedback. Work with the same tools used by film studios, game developers and artists the world over.
Live Boolean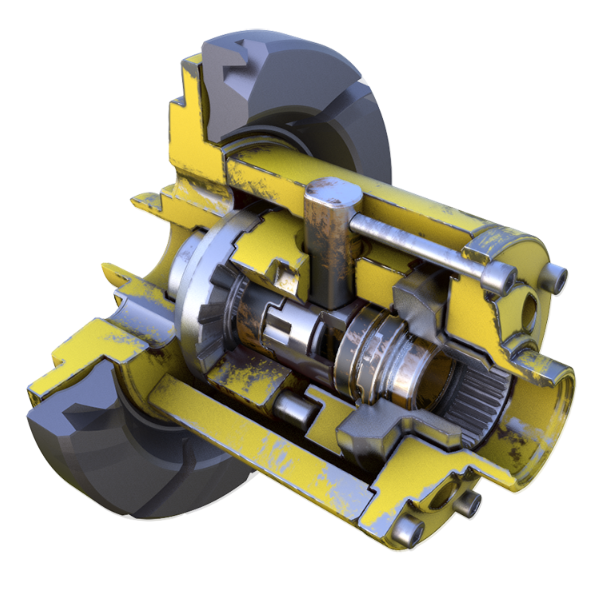 Live Boolean
For all their power, Boolean systems have historically required a lot of trial and error before finally getting a satisfying result. With Live Boolean, artists gain the ability to combine multiple sculptures together and see in real-time what the resulting mesh will look like. Any model can be subtracted from another, regardless of their polygon counts. You can even use Live Boolean with the existing instancing systems in ZBrush such as NanoMesh and ArrayMesh. While Live Boolean is active, you can even sculpt on your models while previewing the Boolean results. All of these options can be combined together to provide new sculpting workflows that are unique to ZBrush.
Real-Time Preview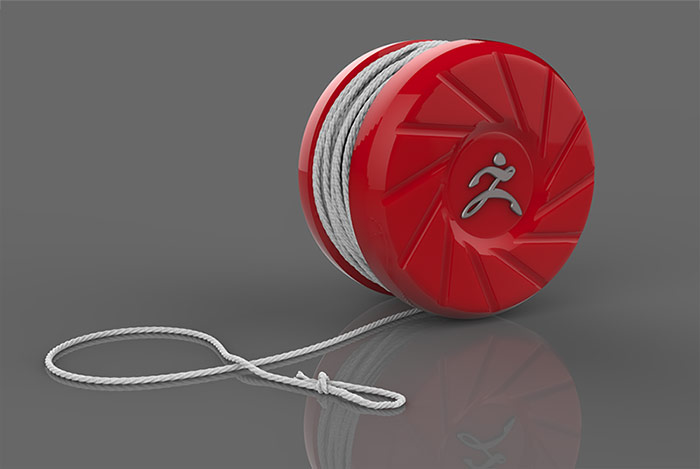 Real-Time Preview
Live Boolean is also excellent for creating hard surface models. Live Boolean makes it possible for you to preview any addition and subtraction operations between your source models, allowing adjustments to be made on the fly.
There is no guesswork, since you are able to dynamically see the end result before committing to the operation. You can adjust any part on a mesh and see it instantly impact the model. It's 100% interactive, non-destructive and works with any sculpt.
Live Boolean for 3D printing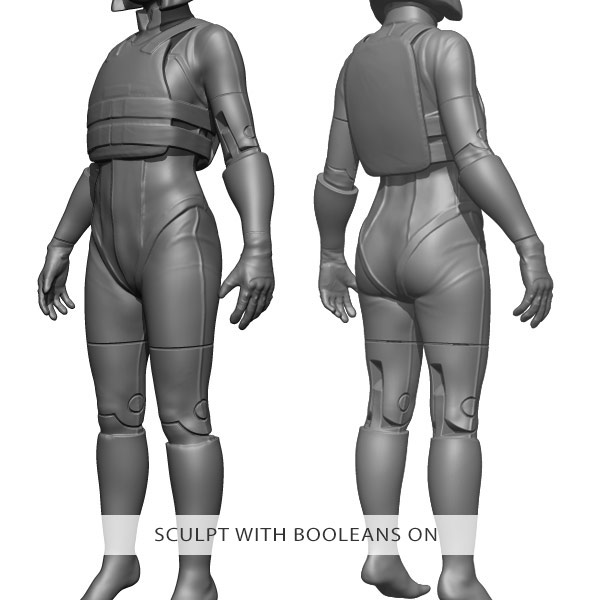 Using Live Boolean for 3D Printing
Live Boolean is perfect for creating models for manufacturing, toy design, product design, collectibles, and more. Use any sculpt to create articulated joints, keys for 3D printing, hollowing, or even to create molds for production.
Architechnologies prides itself with providing the best service and price to our clients. Let us help you find the best solution for your software needs!